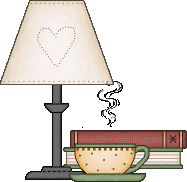 We love books so much here at Paranormal Love Wednesdays that we've decided to expand your opportunity to find out about the genre by reviewing books.
Yep that's right, we will be reviewing paranormal romances on our features page and we can hardly wait.
Naturally we'll still keep our blog hop and regular posts going but on top of that we'll give you a look at some of the best paranormal romances out there with some insight from members on our team.
Our group of reviewers collectively known as the Dragon Ladies will be opening their doors soon to book submissions from published authors within the genre.
So check back often as we make the final preparation for Paranormal Love Reviews.
Sincerely,
Paranormal Love Contributors.